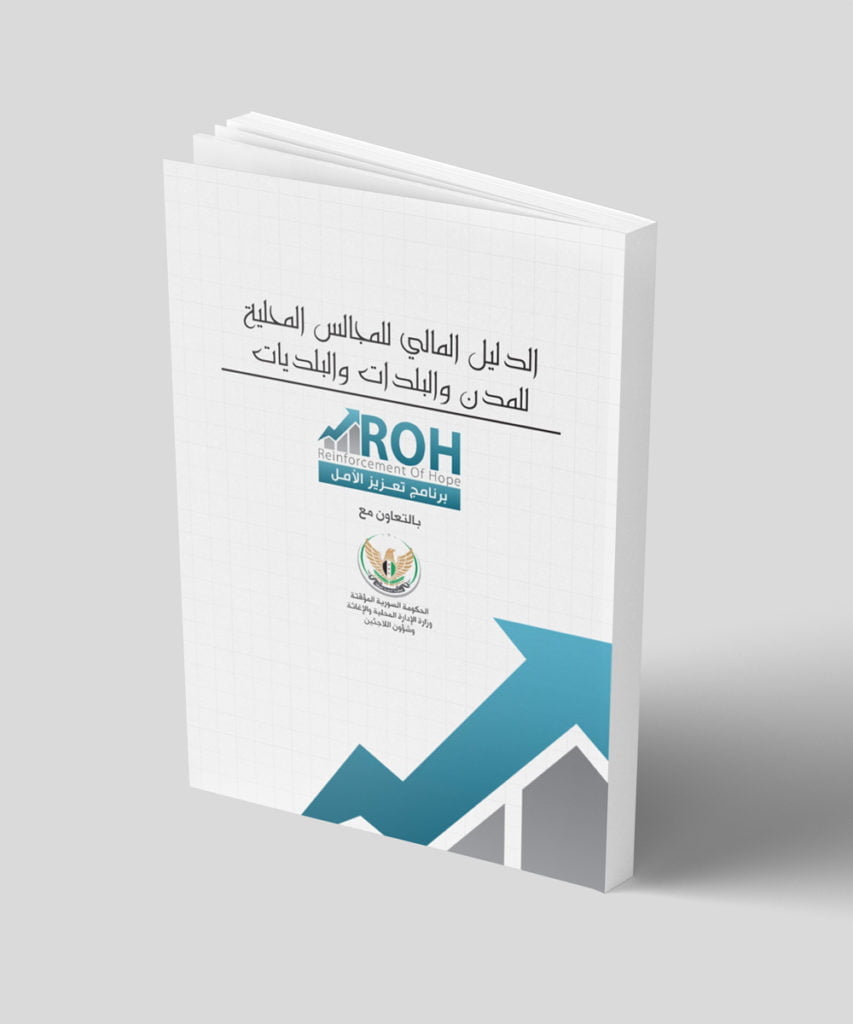 The Indicative Financial Guide & Syllabus Design in Arabic
As part of the program "Promotion of Hope", the Local Development Organization has worked on the preparation of an explanatory financial manual explaining the financial systems, their documentary cycle, and the mechanisms of their application in partnership with local expertise through holding meetings, consultations, and workshops in Gaziantep with a number of financial independent experts in the local councils. The good financial management of the local councils, which is transparent in its transactions and reports, is considered as the central hub that ensures the continuity of their work and raising service quality they provide to citizens, in addition to enhancing their credibility with the community actors and donors who support the Councils' work.
ards.
Providing a uniform and approved manual talks about the financial and accounting systems of local councils.
Providing a list contains the names and addresses of experts in the fields of administration, finance, and economics.