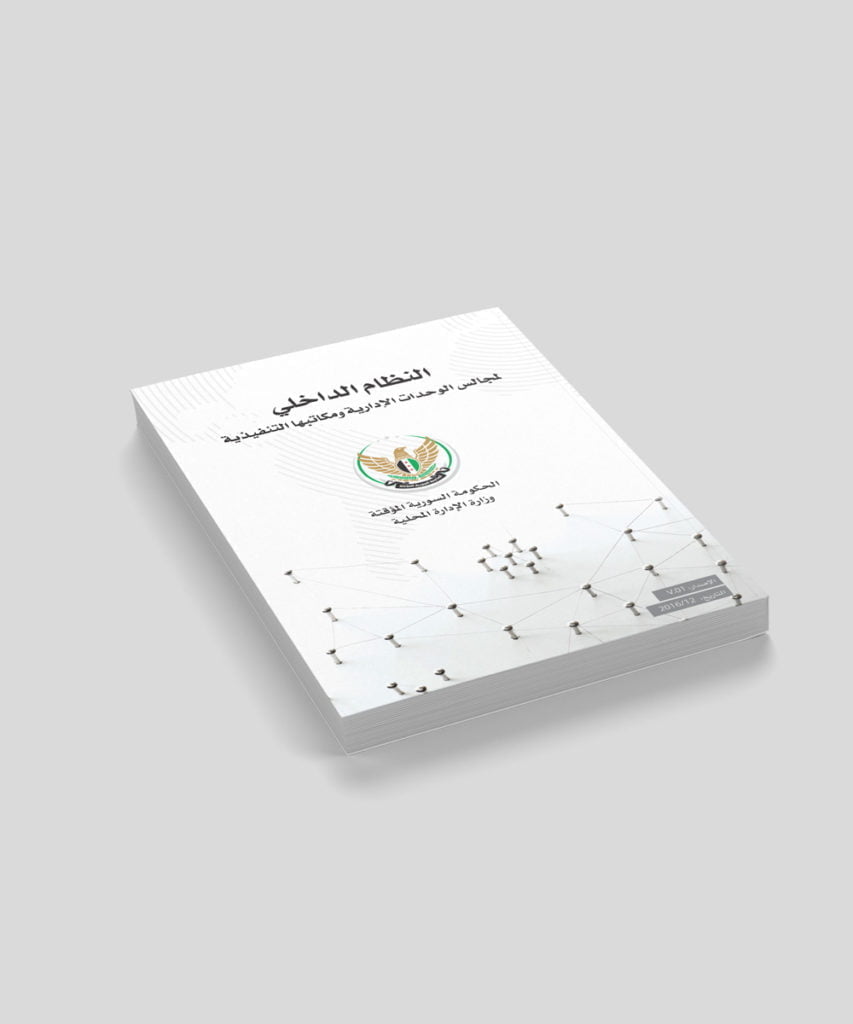 The Unified Bylaw for Local Councils in Arabic
The Local Development Organization (LDO) within the Program /Promotion of Hope/ has worked on the Handbook of the bylaw for local councils in partnership with a number of legal experts and experts in the local administration according to an opinion poll conducted by the Ministry of Local Administration, Relief, and Refugee Affairs in the Syrian Interim Government; where the results indicated that the article of association should be unified among local councils.
bylaw is the central hub that ensures the strengthening of institutional work and also helps in raising the quality of service provided to citizens, and it has been prepared based on the legal and administrative system before 2011 with adapting it to the current situation in Syria in order to localize the concept of the state and preserve its institutions. It is considered as a guidance manual to the Syrian local councils in the liberated areas; including the measures and resolutions relating to the functions of the councils and bylaw, and it is the main administration to organize the functions of the councils and monitor the relationship between the local councils and the stakeholders.
It is worth mentioning that the bylaw has been finalized in the final form and issued by the Ministry of Local Administration.
Providing a unified and approved article of association for the councils of administrative units and their executive offices. It is an explanatory guide explaining the functions of the local councils and the relationship among the stakeholders.
Providing a list of names and contact information of experts in governance and administrative development.